Marin DUI Law Center
San Rafael DUI Defense Attorney Paul Burglin
Drunk driving charges are aggressively prosecuted in the Marin County Superior Court. Historically, the Marin County District Attorney had a strict policy of never offering plea bargains on DUI offenses. In recent years, however, Marin prosecutors have eased up on that hardline approach and now offer plea reductions in some circumstances. They have by no means gotten soft on DUI prosecutions, however, and if you or loved one have been arrested for drunk driving in Marin County, you should retain an experienced DUI defense attorney--a San Rafael lawyer who specializes in DUI defense and has a working relationship with the judges and prosecutors. This is the key to avoiding a conviction or at least minimizing the consequences of one.
For over three decades, Burglin Law Offices, P.C. has successfully represented drivers charged with DUI in Marin County and throughout the San Francisco Bay Area. Attorney Paul Burglin is the only lawyer in Marin County Board-Certified in DUI Defense (as recognized by the American Bar Association). He co-authors California Drunk Driving Law, a two-volume legal treatise which you will find in the Marin County Law Library and every courthouse in California.
Paul and his family are locals. They make their home in Kentfield, and their office is conveniently located in San Rafael. Paul is highly regarded by his peers as one of the most experienced and accomplished DUI defense attorneys in all of California. His depth of knowledge and strong track record of success are major reasons he is frequently sought out by prosecutors, judges, and DMV hearing officers when someone close to them is in legal trouble for allegedly driving under the influence.
DRIVING UNDER THE INFLUENCE
CHARGES AND PENALTIES

►

DUI penalties in California are set by state statutes. However, each county has its own policies about how these laws are enforced and what sentences are typically imposed. The District Attorney's office in Marin County operates under some very unique and stringent guidelines regarding prosecution, plea bargaining, reduction of charges, jail time, and other drunk driving penalties.

CALIFORNIA DUI LAWS

►

Being pulled over for DUI in California is a traumatic experience. The laws are strict, and penalties for a conviction can be very harsh. If you are charged with drunk driving in Marin County, you may be facing even tougher penalties. The District Attorney's office is known for not negotiating plea bargains with even first-time offenders.

LEGAL DEFENSES TO DUI

►

Marin County is notorious for its tough prosecution of DUI cases. Since the 1970s, the District Attorney's office has had a "no negotiation" policy. This means that they will not typically negotiate a plea bargain to allow you to plead "no contest" or have your DUI charge reduced to a "wet reckless".
Testimonials, Awards, and Recognition
---
Paul was very helpful and supportive during my DUI case. He was able to get my charges reduced and get my license back. I felt he was very understanding of what I was going through, as well as being very intelligent when it comes to DUI laws. He would always respond to my emails and calls ASAP. I HIGHLY recommend him. If I ever need an attorney again in the future, he is the one I will call upon.

- RS

I was arrested for DUI and blew a .09/.09 on the breath machine. The highway patrol officer said I almost caused a car accident by swerving into an occupied lane on the freeway right in front of him. Mr. Burglin and his expert witness convinced the jury that I was under the legal limit at the time of driving and I was found 'not guilty' of everything.

- J.L.

I was sitting behind the wheel of my truck with the engine running in the middle of an intersection. I had a .25 alcohol level and I threw up in front of the cop. I bombed the field sobriety tests. The Marin County jury hated my guts but they found me 'not guilty' on all charges.

- G.T.

Paul Burglin has been my attorney in four separate jury trials - two in Sonoma County and two in Marin County. Two cases ended in hung juries and the other two ended in full acquitals. The last trial involved a cop who testified under oath that I had pointed a gun at him. Burglin absolutely destroyed him on cross-examination. It was unbelievable!

- G.M.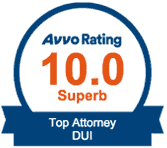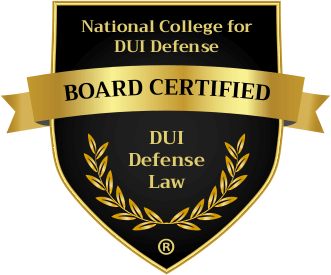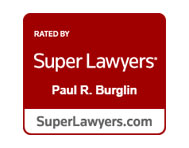 AM I OVER THE LEGAL BLOOD ALCOHOL LIMIT?
In California, a driver can be arrested for driving under the influence of alcohol (DUI) if their blood alcohol content (BAC) level is .08% or more. However, there are a variety of factors that can influence whether a person's BAC is above the legal limit, including their gender, their weight, the number and type of drinks they have consumed, and the amount of time that has passed. By using the calculator below, you can get an estimate of your BAC and determine whether you can legally drive after drinking.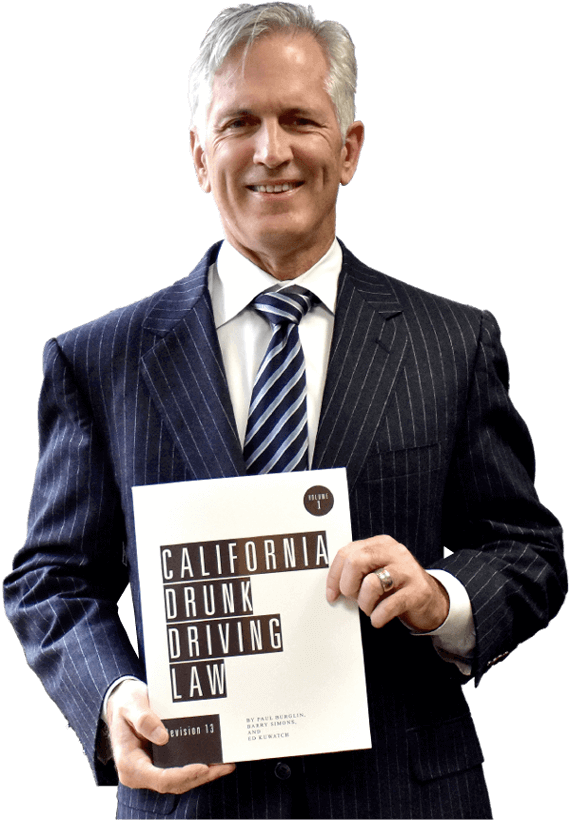 Attorney Burglin "Writes the Book" on California DUI Defense
Attorney Paul Burglin co-authors California Drunk Driving Law, a two-volume legal guide that is commonly referred to as "the Bible of DUI Defense." This book includes hundreds of creative, decision-based DUI defenses, authoritative interpretation of over 1,700 cases, answers to most questions that arise in day-to-day DUI defense, and much more.
If you are facing a DUI charge, there is no one better to defend you than the lawyer who writes the book!
California Drunk Driving Law is revised annually with the most up-to-date information, and it is frequently referenced by other lawyers in California when they are preparing a DUI defense.
Consequences for DUI in Marin County
If you are arrested for drunk driving in Marin County with a blood alcohol concentration (BAC) level of .08 or higher, you will likely be charged with violating both Section 23152(a) and 23152(b) of the California Vehicle Code, and you will face an automatic driver's license suspension. A conviction can result in heavy fines and penalties, community service, mandatory DUI school, attendance at AA meetings, installation of an ignition interlock device, even jail time. You may also be looking at other consequences, such as higher insurance rates, difficulty obtaining housing, loans, and college admission, and even the loss of a professional license.
---
Speak with a Skilled Marin County DUI Defense Attorney
Being charged for DUI in Marin County can be costly both now and in the future. Attorney Paul Burglin understands what is at stake, and he works hard to provide the skilled defense you need to mitigate your situation as much as possible. For a discreet and confidential consultation with attorney Paul Burglin, contact our office today at 415-729-7300.
We serve clients throughout the San Francisco Bay Area and Marin County, including San Rafael, Corte Madera, Novato, Sausalito, Lagunitas, Belvedere, Bolinas, Dillon Beach, Fairfax, Forest Knolls, Greenbrae, Ignacio, Inverness, Kentfield, Larkspur, Marshall, Mill Valley, Muir Beach, Nicasio Valley, Olema, Point Reyes Station, Ross, San Anselmo, San Geronimo, Stinson Beach, Tiburon, Tomales, and Woodacre.